SNOWDOZER ™ makes clearing snow a snap!
SNOWDOZER ™ allows you to clear snow off your driveway, deck or ice skating rink quickly and easily compared to shovelling!
Lightweight patent pending design does not require user to lift snow, thus reducing risk of personal injury and strain.

Long handle allows user mechanical advantage to move large amounts of snow easily.

Removable handle allows for easy storage, transportation and packaging.

44" inch blade clears a wide path – get done faster and easier.

Easily reach under vehicles to remove snow
See Retailers for a list of stores where the Snowdozer ™ is currently available for purchase.

Can be set up with extendable vertical handle or ball end for pushing.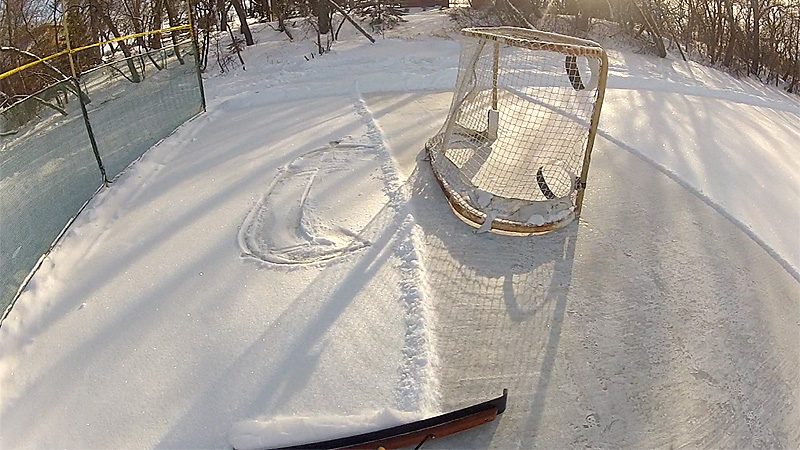 Ideal for ice skating rinks and large decks!
See GoPro Videos of The SNOWDOZER ™ in action
Proudly Made in Canada